Microsite
Reálné Vánoce
Large Christmas campaign including microsite with interactive calendary for Komerční banka.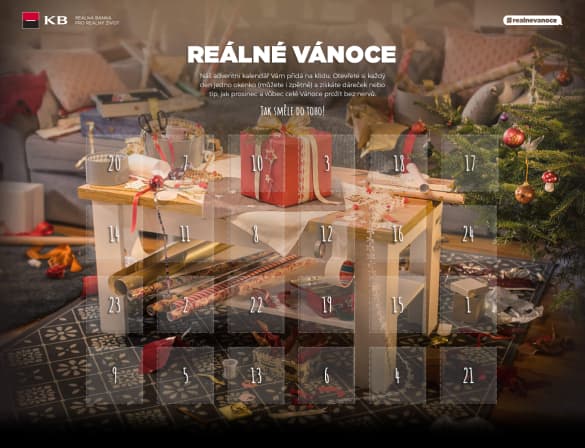 HAVE REAL CHRISTMAS, NOT ONLY ON SOCIAL NETWORKS. CHRISTMAS CAMPAIGN FOLLOWED A NEW CONCEPT OF KOMERČNÍ BANKA, THAT IS A BANK FOR REAL LIFE.
I have designed microsite with interactive Advent calendary and outputs for online communication within Christmas campaign in 2018. It was realized in cooperation with a team of Wunderman advertising agency.